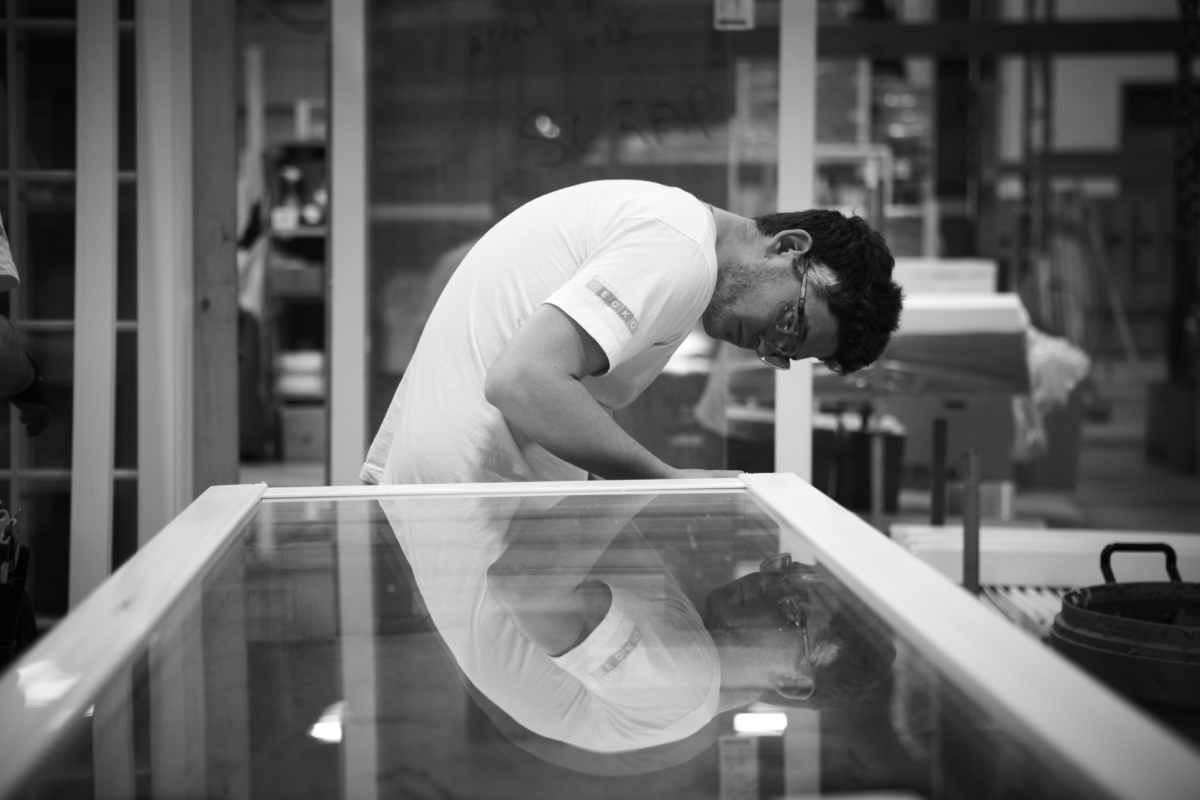 Our strengths
The following strengths have allowed Decko to become a dominant leader in the highly competitive residential door industry:
A highly experienced team
Innovative, high-quality products
An in-depth understanding of future trends
Fast delivery
Unmatched technical know-how
Outstanding customer service
Competitive pricing
Our history
Decko was founded in 1992 in Saint-Nazaire, Lac-Saint-Jean. Over the next ten years, the company steadily grew and opened an assembly plant in Terrebonne in 2001.
The acquisition of Decko by Soniplastics in 2005 allowed it to merge into a structure that offers great standardized products with cutting edge market innovations. The Terrebonne plant expanded in 2006 and 2008 and then moved to a new location in 2011. The plant recently expanded in 2020 and now boasts over 100,000 square feet.
Today, Decko stays on top of industry trends. Our unmatched customer service, custom manufacturing and fast shipping have allowed us to continue to solidify our reputation.
Our mission
At Decko, we manufacture innovative, high-performance quality residential doors that our clients can trust.
2001
Decko expands and opens an assembly plant in Terrebonne
2005
Decko is acquired by Soniplastics and undergoes a complete product redesign
Exceeding your expectations
Choosing Decko means leaving nothing to chance. We listen to our customer's needs, we advise them and work with them every step of the way. In a nutshell, we know our clients. The quality of our products, our Canada wide 12-to-20-day delivery and our after-sales support are proof of that.
Whatever your needs, we'll meet them quickly and efficiently.
Our management team
The head office
FRANÇOIS VIAU
Vice President, Research and Development and Customer Relations
PHILIPPE LAVOIE
General Manager
ANDRÉ SICOTTE-TEASDALE
Director, Business Development